Ex-Arsenal striker Nicklas Bendtner has revealed the player that he didn't really like during his time in North London, According to the Danish international, they had bad vibes the moment that they saw each other.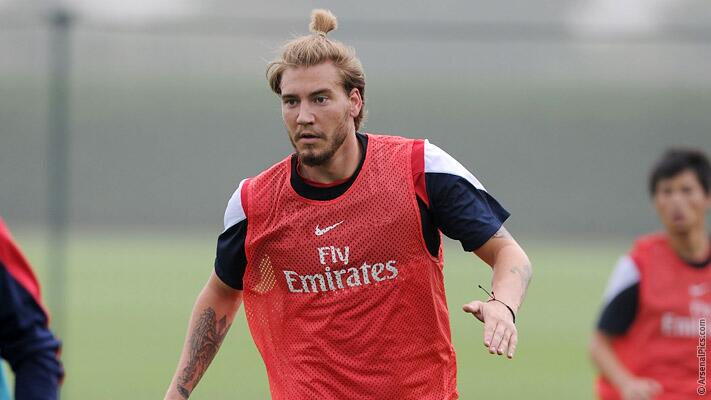 NicklasBendtner struggled to get along with Emmanuel SheyiAdebayor to the extent that the two players had an altercation during the 2008 League Cup semi-final clash between Arsenal and Tottenham Hotspur. They almost came to blows with Spurs leading 4-1 at home in the second leg of the last four tie and they had to be separated by Gunners skipper William Gallas, referee Howard Webb and the other Arsenal players.
In a recent chat with TalkSports, NicklasBendtner talked about that confrontation with Adebayor and his overall relationship with the Togolese striker. According to him, they sat close to each other in the dressing room but they didn't just like each other. He said that they had some little bust-ups in the changing rooms before the big one at Spurs who emerged Arsenal 5-1 on that League Cup semi-final second leg night.NicklasBendtner also revealed that they were fined by Wenger and Arsenal for the incident at White Hart Lane.
NicklasBendtner has been playing his club football in the Denmark Series, the fourth tier of Danish club football. He's on the payroll of TarnbyFF. The striker has been participating in a reality show alongside his girlfriend away from the football pitch. Bendtner recently released his autobiography and has been promoting it in England and other major European countries. In one of his previous interviews, Nicklas talked about his ambition of becoming a football manager. The 32-year-old hit 24 goals in 108 Arsenal games and his first strike in the Premier League came in the North London Derby as he came off the bench to score the winning goal instantly and lead the Gunners to a 2-1 win at home to their rivals.